Date: Tuesday 25/05/2021
Time: 15:00 – 17:00
Host: ICLEI Africa
Cape Town, South Africa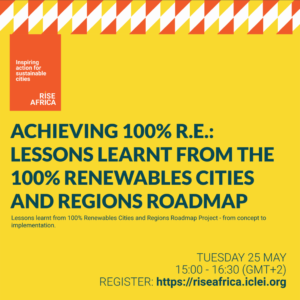 Lessons learned from 100% Renewables Cities and Regions Roadmap Project – from concept to implementation
Taking the learnings from the 100% Renewables Cities and Regions Roadmap (or 100% RE) project, we will host a panel discussion of our Kenyan experts and counterparts from the 100% RE project – from local authorities to national level stakeholders – and lead a discussion around some of the barriers and enablers of implementing a roadmap towards 100% renewable energy in the county of Kisumu.
Speakers
Rohit Sen, Head, Climate & Energy Action Team, ICLEI World Secretariat
Mr. Rohit Sen leads the Climate & Energy Action Team at ICLEI World Secretariat. He coordinates and manages all activities and projects related to renewable energy and climate action, guiding sub-national governments to achieve climate neutrality. Rohit is a senior energy expert with over 11 years of professional experience in Germany, India, Scotland and Sub-Saharan Africa. Rohit has held technical and management positions with various significant international and private organizations. He has worked on projects pertaining to renewable energy, energy access, green buildings, e-mobility, energy efficiency and sustainable energy finance. He holds a mechanical engineering degree from India and two master's degrees in renewable energy technologies and energy management from Scotland and Germany, respectively. Apart from the technical knowledge and managerial skills, he has developed deep professional expertise in financing NDCs, project finance and crowdfunding.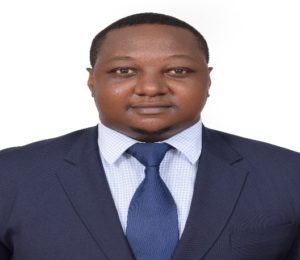 Mr Edwin Omwenga, Principal Renewable Energy Officer, Renewable Energy Directorate, Kenya Ministry of Energy
Mr. Edwin Nyakundi Omwenga is an experienced Electrical Engineer working with the Ministry of Energy for 3 years as Principal Renewable Energy officer. Prior to working with the Ministry of Energy he gained experience working with the Ministry of Transport, Infrastructure, Housing and Public works as an Electrical Engineer, Building Services, for 8 years. Driven by the technological changes and advancements in the renewable landscape, he gets gratification in providing the best in planning, execution, evaluation and analyzing the impacts of projects and assignments given. As a Principal Renewable Energy Officer he's involved in the Least Cost Power Development Planning for the country, Geospatial Information System (GIS) mapping of Renewable Energy Resources, Installation of Public Solar Powered Boreholes in Off-Grid Regions, Installation and Rehabilitation of Stand Alone Solar PV Systems in Off-Grid Public Institutions in the Country and provide technical and other capacity building support to County Governments on programs focused on renewable energy resources.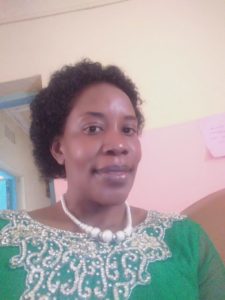 Ms. Grace Karanja, Ag. County Director, Environment Energy Natural Resources and Climate Change, County Government of Nakuru
Ms. Grace Karanja holds a MSc in Climate Change and Sustainable Development in addition of a degree in Environmental planning and management on Green and circular Economy under the DFC Scholarship Programme/Danish Ministry of Foreign Affairs (University of Copenhagen Department of Geosciences and Natural). She is currently working with the County Government of Nakuru Department of Environment Energy and Natural Resources as the Ag. County Director, Environment Energy Natural Resources and Climate Change. Her current activities include the rehabilitation and establishment of recreational parks and greenery areas to act as carbon sink for the city, the rehabilitation of County disposal sites to improve their aesthetic value, and the development of green building guidelines and climate change mitigation and adaptation regulations. Furthermore, she is a member of the Environment institute of Kenya, EIK, and is also appointed as an Environment Sector Climate champion in the County Government of Nakuru.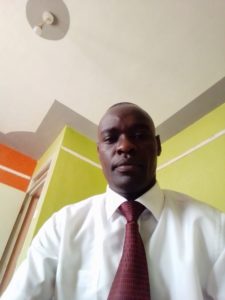 Mr. Justus Munyoki, Project Coordinator, Sustainable Environmental Development (SusWatch), SustWATCH Kenya
Mr. Justus M. Munyoki has been working as a project coordinator for the East African CSOs for Sustainable Energy and Climate Action Project under Sustainable Environmental Development (SusWatch), in Kenya. In addition, he is working as an in-country Liaison Officer for 100% Renewable Cities& Regions project with ICLEI-Africa. Mr. Munyoki has actively participated in the development of various National strategies, among them the National Biodiversity Strategy and Action Plan (NBSAP), National Green Climate Fund Strategy, National Advocacy Strategy on Promoting Implementation of Paris Agreement (PIPA), and the Kenya Climate Change Act 2016. He has authored "The Plan for 100% Renewable Energy Scenario in Kenya by 2050", and has been a reviewer and a co-author on the "National Energy Situational and Stakeholder Analysis, KENYA" by ICLEI-Africa under the auspices of the 100%RE project, and is a participant in the development of EASECA Catalogue on local sustainable energy solutions.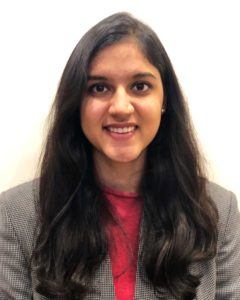 Ms. Kruti Munot, Project Manager, Covenant of Mayors in Sub-Saharan Africa (CoM SSA), GIZ
Ms. Kruti Munot is a Project Manager at GIZ, supporting the Covenant of Mayors in Sub-Saharan Africa initiative. She works with local governments in the region on the development of climate-relevant projects, planning, and city partnerships. She holds a Masters degree from the London School of Economics and Political Science (LSE), and is based in Brussels, Belgium.