West Nusa Tenggara envisions a 100% renewable energy future
Mataram, Indonesia – ICLEI – Local Governments for Sustainability Indonesia conducted a Visioning Workshop on 27 January 2021 in Mataram, West Nusa Tenggara (WNT). The workshop aimed to present energy modeling results and create a shared vision statement that will serve as a foundation for developing the 100% RE roadmap. Around 20 stakeholders, representing provincial and local governments, private sector,  and academe were involved directly in the formulation of the vision statement.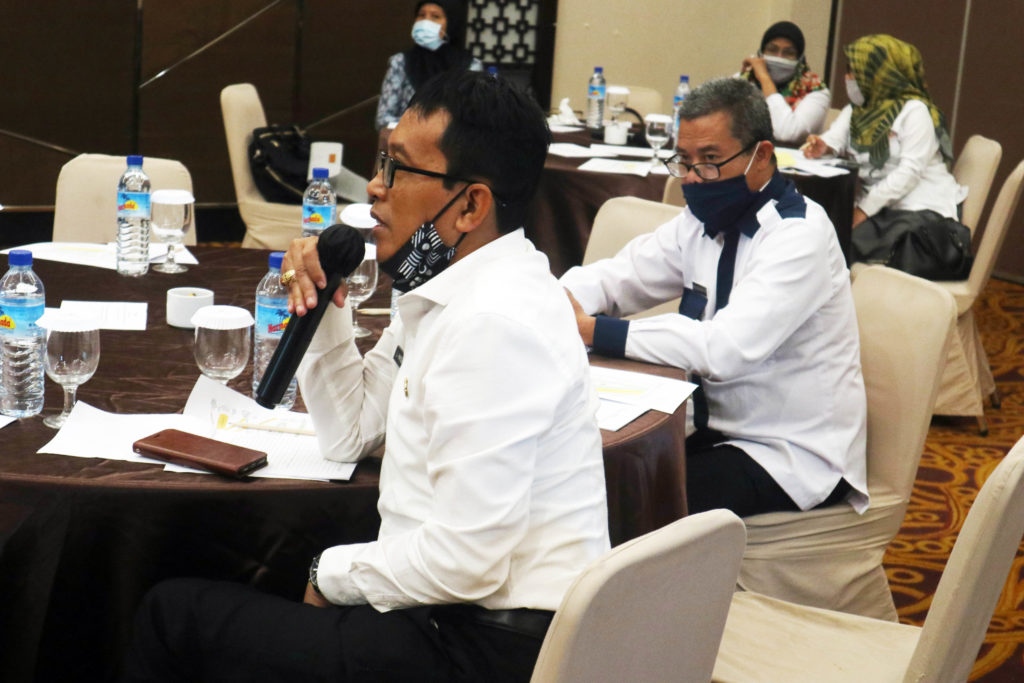 Achieving 100% RE 
Scaling up an ambitious renewable energy target requires the evaluation of its feasibility supported by technical energy modeling. In cooperation with Fraunhofer ISE, future energy scenarios exhibiting sustainable development in the region are being evaluated and modeled, based on data collected between August and November 2020. In the workshop, Dr. Annete Streingube shared the initial result of energy modeling.  Different scenarios are simulated by considering multiple energy demand projections, the possibility of connecting Lombok and Sumbawa islands' energy systems, and fuel price conditions. 
The result showed that it is feasible to achieve 100% renewable energy for electricity, cooling/ heating, cooking, and transportation purposes in WNT by 2050. Solar photovoltaic and biomass from crop residues are projected to significantly contribute because of their abundant untapped potentials. The electrolysis process will also be a critical technology to provide heat for industrial processes and hydrogen for transportation in 2050. In addition to the technological perspective, Dr. Annette also provided the cost comparisons for each scenario. She recommended that trading electricity and biomass between Lombok and Sumbawa islands can potentially reduce the cost between 20% and 28%, particularly when the biomass price is low.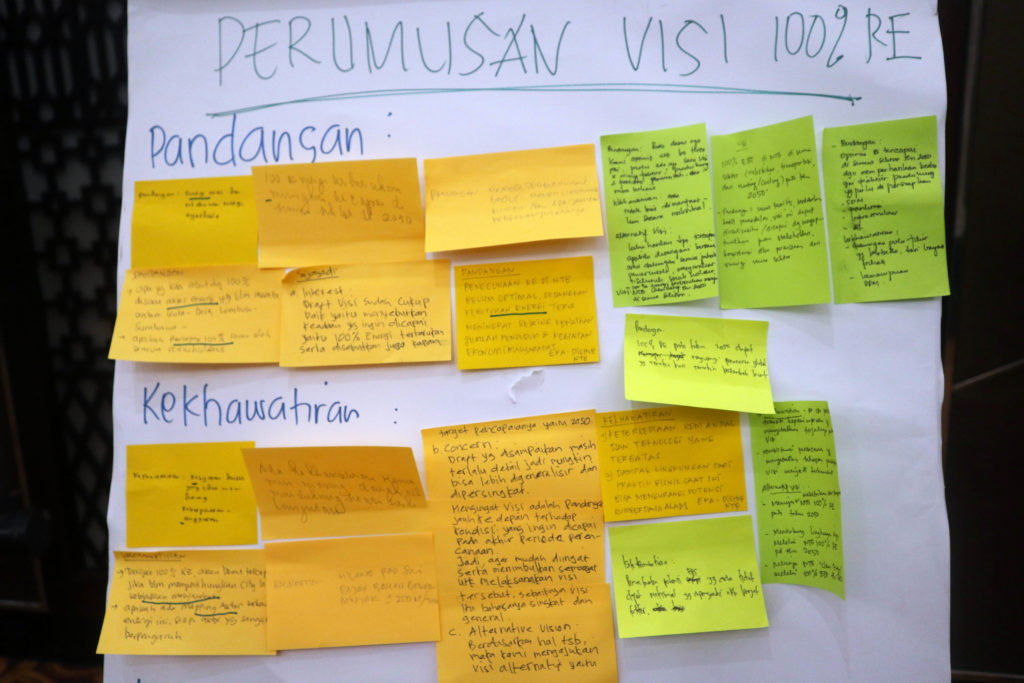 The importance of vision statement 
Developing a comprehensive 100% RE roadmap with appropriate targets and objectives required a clear vision envisaged by the local governments. The vision illustrates the desired future state of local government to achieve renewable energy targets related to 100% RE. All stakeholders conveyed their interest, concern, and an alternative vision during the discussion. 
Mr. Julmansyah from the Environment and Forestry Agency suggested that the vision must ensure energy access, energy security, and energy affordability. Furthermore, stakeholders and public participation were required to guarantee its sustainability. A concern on the reduction of regional revenue from fossil-fuel diversion was also raised. However, in the end, the stakeholders agreed that the draft vision is "Terwujudnya NTB 100% Energi Terbarukan 2050" or "To achieve 100% Renewable
Energy in all sectors in WNT by 2050". ICLEI will conduct a series of follow-up consultations to increase the ownership before finalizing the vision. 
The workshop was concluded after the identification of key result areas (KRAs). There were five (5) proposed KRA's covering policy, technology and resource development, institutional capacity building, financing, and community engagement. The roadmap will incorporate the actions identified in these KRA's.